Solar Quartz is ordinary Agatized quartz that is cut from stalactites in lucid, pale or gray, as well as with mossy inclusions. As compared with other quartz, it is a power enhancer, associating with courage and harmony. Solar Quartz is also believed to convey emotional power and increasing potent control and energy
.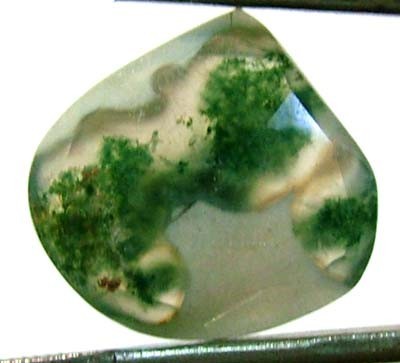 Solar Quartz also enclosed with some significant factors of clear quartz and it provides shield, cleansing out the mental, spiritual, and physical aspect in order to communicate with spirits. It is also connected with the crown chakra, but it is also functions very well with all different chakras. It is quite colourless, grey, and white Agatized quartz sliced from stalactites.
In fact, the core of such stones is lucid with dendridic-mossy inclusions. Possibly, it is the most flexible, multi-purpose curative stones, which increases power and healing, pulls out and transports energy as well as, increases natural crystals within the body's fluid and tissues in order to reverberate new healing frequency.
Solar Quartz Durability
Solar Quartz is extremely durable and hard. It is part of the Quartz family and so it is lucky to share the same properties. Quartz as a hardness of 7 on the MOHS scale. This scale of hardness determines how hard the gemstone is against other gemstones. The minimum hardness for gemstones to be worn in jewelry is 7. This is why solar quartz os perfect for use in everyday jewelry.
Solar Quartz Sources
Soar Quartz can be found in many locations all around the world. Some of the main sources include Brazil and Africa with some pieces coming from Asia. It is usually cut into a cabochon which means it is a gemstone with a domed top. The shapes vary based on what the stone looks like in the rough. Most of the time the shapes will be free form which means they are cut to the shape the original stone is found in.